DOCTALK
Tue Oct 18 10:00 AM
Powerhouse Museum
General Admission
DocTalk is a full-day industry event featuring a curated program of master classes and panels from a range of leading international and Australian filmmakers and industry figures. Directors, producers, commissioning editors, funders and other key stakeholders provide unique perspectives and insider knowledge of what's happening right now across the industry.
10:15AM–11:15AM
COULD DEEPFAKES MAKE THEIR WAY INTO MAINSTREAM CINEMA?
Joshua Glick | Visiting Associate Professor of Film and Electronic Arts | Bard College (USA)
Moving image media is more susceptible than ever to manipulations that make it hard to separate fact from fiction and truth from illusion. In recent years, we've seen AI technology intersect with mainstream media industries in various ways. How have deepfakes been incorporated productively into documentary filmmaking, and what is its creative potential? How important is it that documentaries disclose when and in what way deepfakes are being used? In this talk, we meet Joshua Glick, an expert in the field who designed the online curriculum 'Media Literacy in the Age of Deepfakes' in collaboration with The MIT Center for Advanced Virtuality, and recently co-curated the exhibition 'Deepfake: Unstable Evidence on Screen' at New York's Museum of the Moving Image.
11:30AM–12:30PM
FEATURE DOCS IN THE AGE OF A STREAMING-DOMINATED LANDSCAPE
Oli Harbottle | Head of Distribution & Acquisitions — Dogwoof (UK)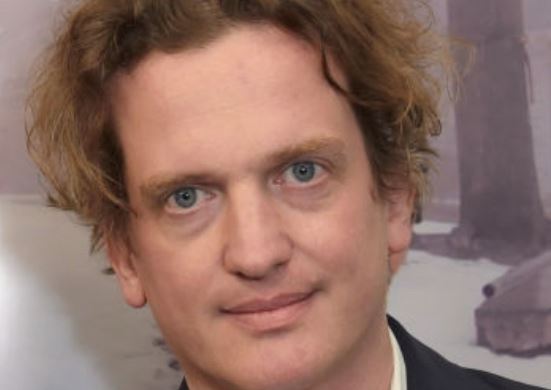 Dogwoof is one of the leading distributors and international sales agents for theatrically-driven documentaries; in recent years they released films such as The Act of Killing, Blackfish, The Look of Silence, Cartel Land, Weiner, Life, Animated, Three Identical Strangers, Free Solo and Apollo 11. In 2016, Dogwoof expanded and launched TDog Productions, an invitation-only production fund for quality documentaries. Recent titles it has financed and produced include The Lost Leonardo, Citizen Ashe, McEnroe, Playing with Sharks and currently in-production is Fastest Thing On Wing. In this talk, Head of Distribution & Acquisitions, Oli Harbottle will discuss the changes brought by a streaming-dominated landscape and its impact on feature documentaries, and how prices are evolving. He will also share valuable insights into how he decides what projects to invite for TDog and what a distribution deal really looks like in 2022.
1:30PM–2:45PM
CREATIVE DOCUMENTARY & JOURNALISM
Yvonne Ashley Kouadjo (USA), Alon Schwarz (Israel), Karl Malakunas (AUS)

At a time of crisis and mistrust, documentaries are being leaned upon to fill gaps left by a struggling media industry, and filmmakers are now increasingly expected to take on the role of investigative journalists. But is this a reasonable expectation? In this talk, the panelists will explore the intersection of journalism and documentary. What are the broad bounds of journalism and how does the field approach storytelling? What are the values within each field? And what does it mean to engage a cinematic language (mood, ambiguity, poetry, sensory perception) to critically investigate real world events? Speakers: Yvonne Ashley Kouadjo (New York Times: Op-Docs), Alon Schwarz (Director of Tantura), Karl Malakunas (Deputy Editor in Chief Asia Pacific at Agence France Presse and Director of Delikado).
3:00PM–4:00PM
FILMMAKING MASTERCLASS: DOCUMENTARY AND THE SENSES
Lucien Castaing-Taylor & Véréna Paravel | Harvard Sensory Ethnography Lab (USA)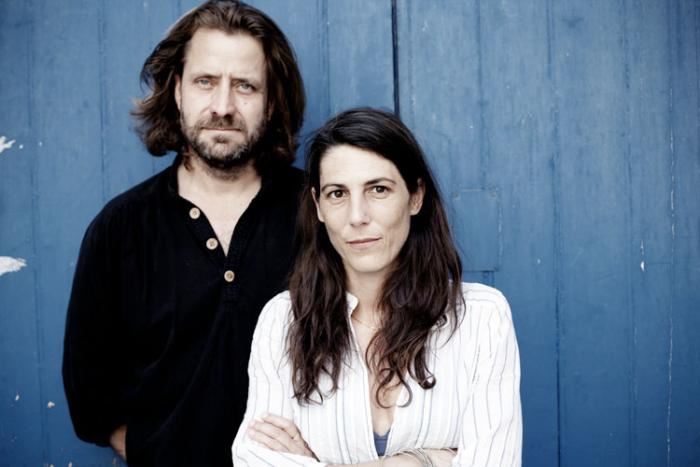 With films such as the award winning Leviathan (Antenna 2012), and Caniba (Antenna 2018), Harvard University's Sensory Ethnography Lab has revolutionised modern documentary filmmaking. Meet the lab's masterminds, Lucian Castaing-Taylor and Verena Paravel, who will join us for an in-depth conversation about the exciting paths of their extraordinary cinema. Located in the field between visual anthropology, documentary film and contemporary art, the films that Sensory Ethnography Lab has produced reflect their goal 'not to analyze, but to produce aesthetic experience' that reflects on everyday experience, without attempting to clarify or give one the illusion of fully 'understanding' it. Focusing on key films from their careers, these two pioneering filmmakers will talk about the history of Harvard Sensory Ethnography Lab and their unique approach to cinematography and sound. They will also talk about their new film De Humani Corporis Fabrica, which had its world premiere at Cannes 2022 and will have its Sydney Premiere at Antenna.
4:00pm–5:00pm
INDUSTRY DRINKS — Supported by UTS
DocTalk is made possible with the support of: