DocTalk
Museum of Contemporary Art
Wed Oct 10 10:00 AM
Museum of Contemporary Art
General Admission
DocTalk is a full day industry event presented in partnership with the Museum of Contemporary Art (MCA) and supported by Create NSW, featuring a curated program of master classes and panels from a range of leading international and Australian industry figures. Filmmakers, producers, commissioning editors, funders and other key stakeholders provide unique perspectives and insider knowledge on what's happening right now across the industry.
CREATING IDENTITIES
10:15am - 11:15am
Philippa Campey | Film Camp | Australia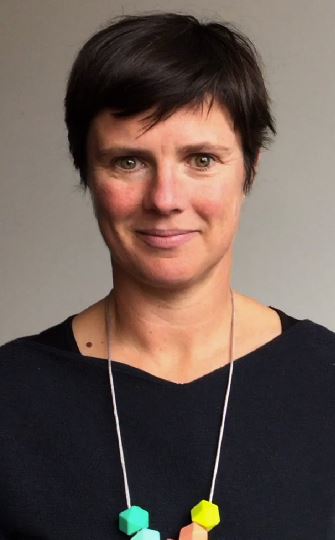 Philippa Campey is an independent producer and founder of Film Camp, based in Melbourne. She has produced many critically acclaimed and commercially successful feature documentaries including Bastardy; Murundak: Songs of Freedom; Iraq, My Country and The Fibros and The Silvertails. In this talk, Philipa will talk about the challenges on bringing creative biography documentaries to the screen. Her latest production: Leunig: A Tale in 16 Parts (Director Kasimir Burgess) takes a prismatic approach to its subject matter, Australian cartoonist Michael Leunig. Whilst her previous biography documentary, Bastardy (Amiel Courtin-Wilson) which looked at actor and Stolen Generation member, Jack Charles had a massive impact on its subject's life. Her films have won awards at Cannes, Sundance, AFI Fest, FIFO and Seminci Valladolid, and have screened films at over 100 festivals in the world including Berlinale, Telluride, True/False, BFI London and Sheffield Doc/Fest.
MEET THE PROGRAMMER
11:30am - 12:30pm
Mads Mikkelsen | CPH:DOX | Denmark

Mads Mikkelsen is a senior programmer at CPH:DOX, one of the largest and most important documentary film festivals in the world. With its unique cross-disciplinary focus that brings together film, visual art and music, as well as pitching forums and labs, CPH: DOX is challenging perceptions of what a film festival and a market can be. Mikkelsen offers insights into the programming process and discusses his dream for CPH:DOX, and documentary festivals in general: that they become social laboratories for intellectual tolerance, curiosity, artistic boldness and imagination.
SOCIAL ISSUES & THE ART OF CINEMA
1:30pm - 2:45pm
Alex Kelly, Erick Stoll | Australia, USA

Director Erick Stoll and Producer Alex Kelly will discuss the impact documentary film can have on influencing social policy. Co-directed by Erick Stoll and Chase Whiteside, América is an uplifting and sensitive portrait about a charismatic 93-year old, and the three grandsons who care for her. The film is a timely response to the hotly debated issue of aged care and raises difficult questions about familial care and societal duty but frames it. Award-winning creative producer Alex Kelly produced the film Island of the Hungry Ghosts (Directed by Gabrielle Brady) a moving portrait of forgotten asylum seekers on Christmas Island. The film tackles a difficult, heavily charged political issue. But rather than bombarding audiences with facts and statistics, the film uses a cinematic language that stretches from myth making, metaphor to live action, propelling the stories forward. Erick and Alex discuss how they brought these difficult stories to the screen in a way that resonates with audiences.
AQUARELA - A CASE STUDY:
FINANCING AND DISTRIBUTING CREATIVE DOCS
3:00pm - 4:30pm
Heino Deckert | Deckert Distribution | Germany

Heino Deckert is one of the the leading names working in international documentary production today. He is the managing director of Deckert Distribution, a world sales company for documentaries that stands for excellent, director-led documentaries and has also produced more than 120 award-winning films. His second collaboration with director Victor Kossakovsky, Aquarela, just had its world premiere at the 75th Venice Film Festival. Heino will speak about the challenges involved in structuring a complex co-production, using Aquarela as a case study, and will also share valuable insights into how he approaches producing, selling and distributing creative documentaries.