City of Ghosts
Thu Oct 12 8:30 PM
Chauvel Cinema One
General Admission
90 Mins
Matthew Heinemann | United States | 2017 | Unclassified 15+
In this visceral journey into war-torn Syria, Academy Award–nominated director Matthew Heineman follows the efforts of anonymous activist group Raqqa Is Being Slaughtered Silently (RBSS) to chronicle the physical and cultural destruction of their home by ISIS. Countering ISIS's sophisticated propaganda showing peace and order in Raqqa is key to their mission as they reveal the chaos and violence of daily life. The determination and bravery of the group, the sacrifices endured by them, and their struggles after escaping to Europe are enhanced by deeply personal verité footage filmed by RBSS themselves. City of Ghosts encapsulates the complexity and humanity of the situation while extracting hope in the face of tyranny.
"Remarkable … It's no exaggeration to say that when the histories of 21st-century Syria and citizen journalism are written, this documentary will be a key part of them." The Guardian
Screens with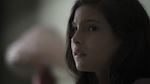 BEING KURD - BASHUR | Duygu Dogan | 2017 | 13 mins
A Kurdish journalist reflects on her childhood memories of escaping Saddam's regime and reclaiming back her cultural identity.
Purchasing Tickets
Please select a time below to view ticket pricing.